(01-20-2019, 11:58 PM)

Lagoon Lover Wrote: Odd. Two months really is not that far away. I know the beirgarten is coming, but I am unsure what else. I am still thinking MAYBE a new thrill ride could be coming, probably not, or just some extra ride. I am starting to wonder about the Castle Redo, I originally thought that it would for sure be refurbished this year considering the random re-paint and the lazy state the old ride was in at the end of the year, but if this is supposed to be better than Terroride, and barley much has started, (That we can see) I am starting to re-think it.

Why did Sid say he knew something a while back! That just means we have something with information here! But we can't hear it! And I have absolutely no idea what lagoon is getting this year park wise! AHHH. This point in the year(The start) really gets  to me.
I hope Dracula's Castle has gotten some much needed love. It's in deplorable shape to say the least. I don't think the park will be getting a new thrill ride but I'm sure we see a new ride of somekind, but something small like a kiddyland addition.
(01-21-2019, 12:36 AM)

jetstar2 Wrote: If an area was being prepared for a new thrill ride we'd probably see that in the drone video, but we wouldn't necessarily see work inside Dracula's castle. I think it's either Drac's/something new in Game Time or nothing but Bier.
I think we'll see something new in kiddyland and as there are many trees to mask any work going on. I hope that Dracula's Castle is given some love.
(01-21-2019, 03:29 AM)

crooks.mark Wrote: With how big of a project Primordial is looking like I think we're lucky just to be getting the beer garden this year.
True but I wouldn't be surprised if Kiddyland recieves something. It has gotten a lot of additions lately. 
(01-21-2019, 11:19 AM)

Lagoon Lover Wrote: I am still thinking something will go in the spot the old bathrooms  by the old screamer location, because they were also doing something with the road behind it. And, some of the games in front of Opera house Square were getting taken out, so something might be going there as well. And Shake It Up still has not opened. 

It really just looks like to me that lagoon is moving a little to fast on taking things out, thinking they will have enough time to put something in.
As that road behind the old south bathrooms is an emergency access road for the park, I doubt we see anything replace them besides a planter or something. I kind of wished the new south bathrooms had been placed on the same site as they are an eye sore on the south midway now (I used to be a Area Lead over that area and it bothers me the location of the new south bathrooms).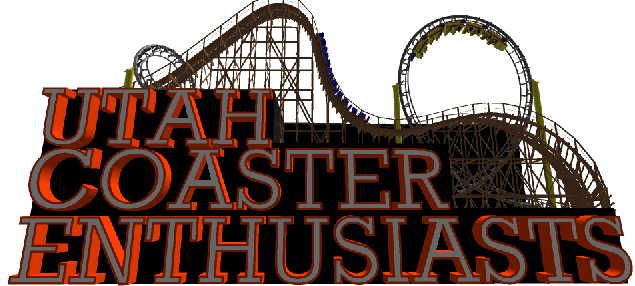 ---
 Expert on

SALTAIR

-- The Coney Island of the West