Opening Weekend
Lagoon Dome 2017! Finally a petition we can all get behind.
That would be a cool idea. Have part of the park inside a dome.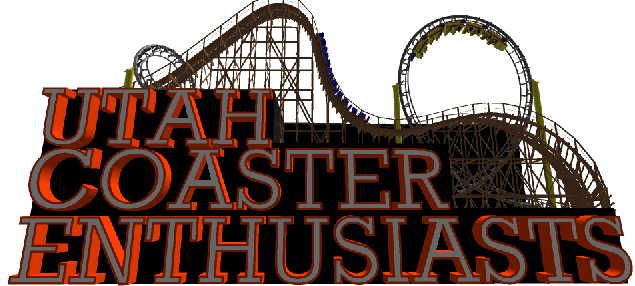 ---
 Expert on

SALTAIR

-- The Coney Island of the West
Lagoon Dome. Come for the bubble, stay for the rides!
Lagoon dome could house palm trees and other tropical plants (and possibly birds) that wouldn't normally survive Utah winter! It would be a tropical paradise!

I'm enjoying this idea more and more!!
No more need for a greenhouse. And they could build the noisiest mine train ever in PV and not get complaints from the neighbors. Well, aside from complaints about a giant dome in their backyard. It would also limit how high rides could be. But it would have to be pretty tall anyway to cover such a large area. I guess it could have different shapes though, huh?
(12-03-2016, 12:12 PM)

DragonTamer Wrote: From a Maintenance flow standpoint, I really doubt there's much room left to compress the Winter off-season and still do Maintenance as-is, though.  Unless you've worked at the park full-time, I really don't think people appreciate just how busy the off-season at the park is, at least for Maintenance.  Honestly, it's almost kind of a relief to get back to opening day and just have to do daily inspections and the odd repair & lube job.  When I was there back in the mid '90s, it literally took the full off-season to get all tear-down, inspection, testing, and rebuild work completed on Fire Dragon.  Every lap bar gets removed, disassembled, cleaned, NDTd, reassembled, lubed, and reinstalled.  Every wheel housing is fully disassembled.  Every wheel is disassembled.  Every bearing is washed, inspected, and repacked.  Every brake cylinder is torn down, cleaned, inspected, and re-lubed (those springs are a blast trying to take apart).  Every brake shoe is inspected & possibly replaced.  It's a TON of work to overhaul the gal for opening day.  If you ever notice that Fire Dragon only opens with one or two trains, it's because the other train(s) are probably still being finished put back together.

I honestly think that if Lagoon was going to extend the operating season much more, they'd almost have to go to a rotating Maintenance schedule--or at least a partial one--something like year-round parks do, where select rides get closed for a few weeks at a time to have their annual maintenance completed during park operations.  Or for something like Fire Dragon, start pulling off trains one at a time to overhaul them on a staggered schedule.
This is a personnel and shop space issue that could be resolved if there was a real demand to make it happen. The number of FTE maintenance personnel would have to rise and they may have to get better about scheduling, but I don't think the offseason maintenance needs should dictate the revenue making weekend schedule. However, like you said, they may want to pull down some rides during shoulder seasons to make the maintenance work happen the way they want it to.
-Z
01-09-2017, 09:55 PM (This post was last modified: 01-09-2017, 09:56 PM by Willenator.)
Just checked. Only 74 days left!
https://days.to/25-march/2017
#
Users browsing this thread: 1 Guest(s)